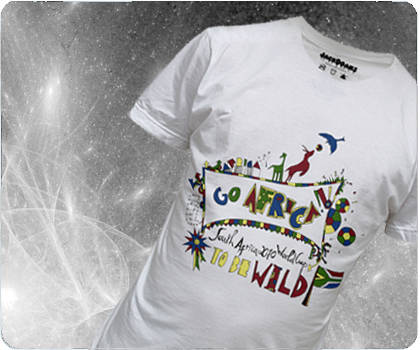 South Africa 2010 World Cup,
To be WILD!
Harga Rp. 60.000 belum termasuk ongkos kirim dari BANDUNG
Bahan cotton combed 20's
Jahit rantai di bagian pundak warna hitam (ciri khas baru Jackdoans!)
Jahitan BIS warna hitam (ciri khas tambahan Jackdoans!)
Sablon SW
Recommended item!
Pesan sekarang! kode baju :
JACKD-05

Ga tau cara pesan? Klik disini!